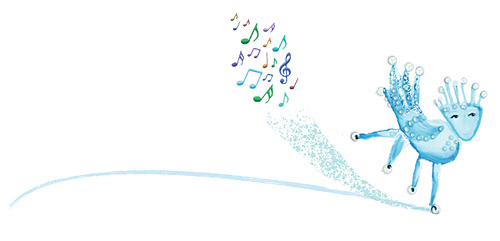 An ode to playful spirit of the child. Gault wondered if she would live long enough to share these once impossible to render visions because they came with music. Hooray! 
In addition to recent paintings, watercolor and a few paperclay ceramics with auras on view, she celebrates the arrival of her newest project: an illuminated art and music story- book (Realm 2022) privately published by Artseed Books and Media.
The artist waited in the silent now over the years. See what happened next.
Caution: Overgrownups, killjoys and sourpuss' will never be amused.​​​​​​